The Dead Girls of Hysteria Hall ~ Coming in August!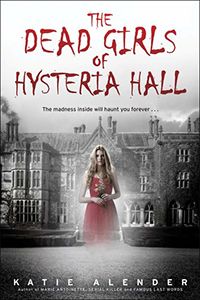 So pleased to announce my next book, coming August 25, 2015 from Scholastic:
THE DEAD GIRLS OF HYSTERIA HALL is the story of a girl named Delia who finds herself trapped inside an old, haunted asylum forever—unless she discovers how to break the curse, solve the mystery, and free herself, and the other restless spirits.
Available for pre-order now... follow me on Twitter, Tumblr, or Facebook at the links at the top right of the page to catch the latest news!
More chills and thrills from Katie . . .