(CONTEST IS CLOSED.) Win a signed copy of THE GODDESS TEST! Simply comment below with your word association for one or all of Aimee's words from question #3! Contest ends Monday 9/6 at noon Pacific. Shipping is to US only.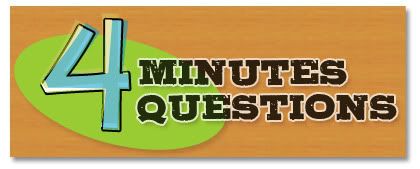 with Aimee Carter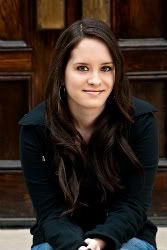 Aimée Carter was born and raised in Michigan, where she currently resides. She started writing fan fiction at eleven, began her first original story four years later, and hasn't stopped writing since. Her first novel for young adults, The Goddess Test, was be published by Harlequin Teen in May 2011. The sequel, Goddess Interrupted, will follow in February 2012.

Your doorbell rings. The UPS guy is outside with a shoebox-sized package for you. You open the box, and inside is…
The best thing you can imagine – A bonsai tree that regrows solid gold nuggets instantly.
The worst thing you can imagine – A severed body part.
The weirdest thing you can imagine – A neon pink and green puppy that speaks perfect English and French. This was also a contender for best thing I could imagine.

If you were the eighth dwarf, what would your name be?
Picky. I'm a picky eater, a picky reader, a picky dresser, a picky dater…it's a problem.

Word association – what's the first word that comes to mind?
wheat – cereal
clank – Scrooge
rewind – VCR
dollar – store
cloudy – Sunday
Care to explain any of the above?
This was tough because I'm a visual thinker. I don't think in words much at all, unless I'm writing, so images were the first thing that came to mind. And I'm pretty sure 'Scrooge' came from the ghost that had chains. Which clank.

What's your favorite book you're shy about recommending to people–and why?
Probably The Horse Whisperer, mostly because I read it when I was nine, and it's a pretty adult book. Also Lucas, by Kevin Brooks – I haven't read it in years, and I don't really remember much about what happens, which I'm embarrassed to admit. But I do remember that I absolutely loved it and went out and bought all of his books afterward.


Share a photo of yourself (not your author photo!) that you love and tell us why you love it — DOUBLE bonus if you look goofy/weird/terrible in the pic.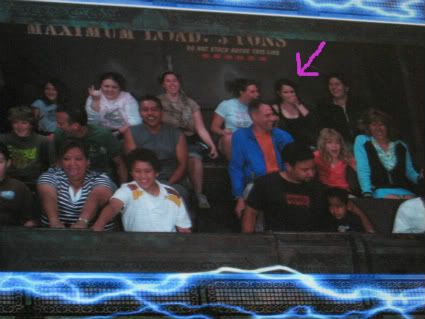 Click the photo for a larger view!
This is a picture of several friends and me on the Tower of Terror in Disneyland back in 2007. The five of us are in the back row, and I'm second to the right, with my hand clamped over my mouth. If you're not familiar with this ride, they take a photo of you right when the window opens and you're however many stories up. This is a photo of that photo (we were cheap).
I have a massive fear of elevators – I would rather walk up twenty flights of stairs than take one – but my friends convinced me to go on this ride anyway. I'm also not a fan of heights, so I was already on edge when the window opened, revealing the entire park. A second before this picture was taken, I screamed out, "F-CK!", and…well, there was a little girl sitting right in front of me. Hence why my hand is over my mouth and all of my friends are laughing. Her parents didn't seem to mind too much though.
Thanks, Aimee!
Visit Aimee on the web:
Website: aimeecarter.com
Blog: http://aimeecarter.wordpress.com/
Twitter: @aimee_carter
Facebook: author page